In one of our latest update, we wrote about the net worth of Davido — giving every detailed information you may need as a reader. Today's own is all about his father, the man of Adedeji Adeleke.
Who Is Adedeji Adeleke?
Adedeji Adeleke (born 6 March 1957) is a Nigerian billionaire, business magnate, founder and president of Adeleke University. He is also the CEO of Pacific Holdings Limited. He is the father of Adewale Adeleke (Former H.K.N Chairman), Davido, a Nigerian musician and Sharon Adeleke. He was married to Dr Vero Adeleke who died on 3 March 2003.

Early Life & Education Life
Adedeji Adeleke attended Ansar-ud-Deen primary school, Surulere, Lagos between 1965 and 1970.  He had his primary school education in Lagos, the former capital city of Nigeria.
Adedeji Adeleke on beginning class in the Fall of 1976, he completed his Bachelor's of Science degree in Finance in 1979. Adedeji Adeleke enrolled for the Master's degree in Business Administration (MBA) in Fall 1979 and completed in 1981.
Between 1981 and 1983, Adedeji Adeleke was enrolled for the doctoral degree at Pacific Columbia University, Mills Valley, California, where he bagged the Ph.D. degree in International Business after successfully defending his thesis titled "Japan's conflicting international trade behavior" in 1983.

Businesses, Investments & Assets.
Adedeji Adeleke is a business magnate and has so many businesses in Nigeria — that are contributing to the nation's developmental goals. Mr. Adedeji Adeleke is the founder and president of Adeleke University. Despite Adeleke University, Adedeji Adeleke has varieties of businesses and  some of his businesses to mention are; Pacific Holdings Limited, Springtime Development Foundation (SDF) etc.
Adedeji Adeleke after establishing a not-for-profit Non-governmental organization called Springtime Development Foundation (SDF) as organization to cater for the poor citizens in Nigeria in 1996, he later acquired a Federal Government license for Adeleke University. The Federal Government approved his license in March 2011 — to operate Adeleke University in Nigeria.

Net worth
As of 2021, Adedeji Adeleke net worth according to Forbes is estimated about $700 million — contributing to be part of the richest personalities in Nigeria.

Sources of income
Adedeji Adeleke has achieved great success and enormous wealth through the ownership of multiple lines of businesses he owns in Nigeria. His sources of income are; University, Businesses more.

Family
Though Adedeji Adeleke is a widower, the man is blessed with five (5) children.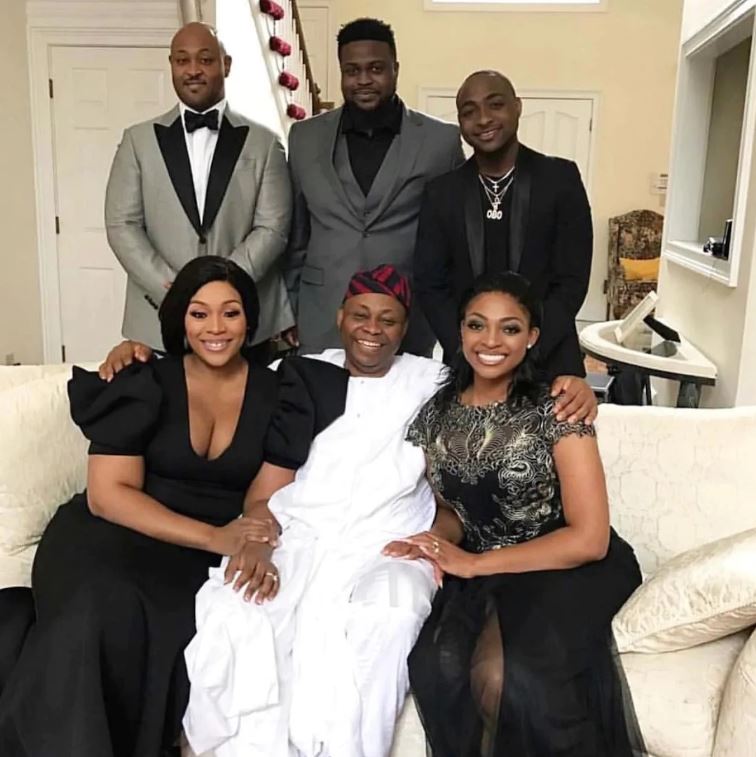 Wife
The wife of Adedeji Adeleke is late Dr. Mrs Veronica Imade Adeleke, the mother of Davido. Late Dr. Mrs Veronica Imade Adeleke had her own record label in the 90s with a career in music. Dr. Mrs Veronica Imade Adeleke died on 3 March 2003.

Children
Despite the Family containing Adedeji Adeleke's wife and children, you can check out for Adedeje Adeleke's grandchildren are; Aurora Imade Adeleke, Hailey Veronica Adeleke, David Adedeji Adeleke Jr.

Adedeji Adeleke's Cars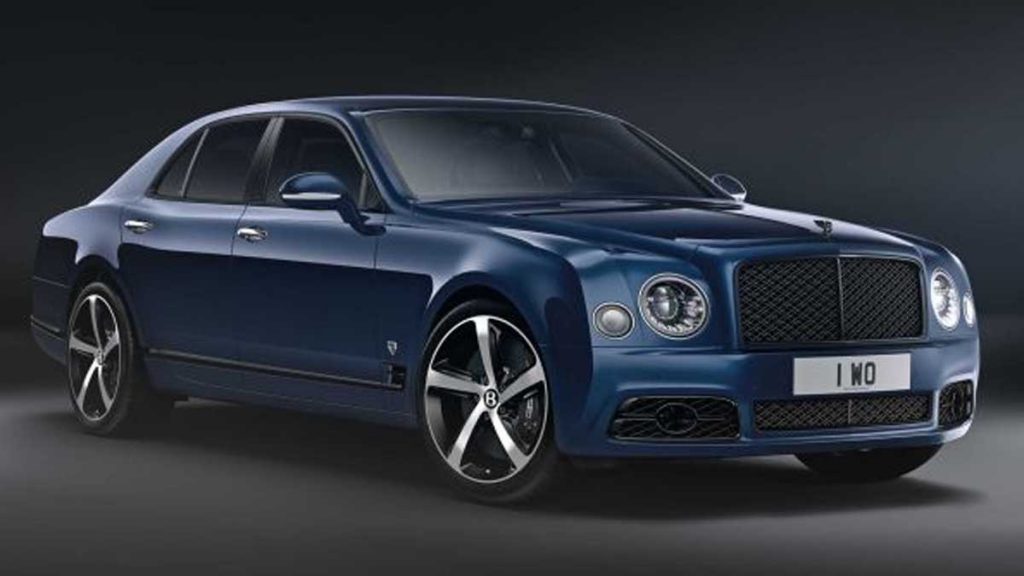 As part of assets Adedeji Adeleke has, you can find the 2017 Bentley Mulsanne and Rolls Royce Phantom.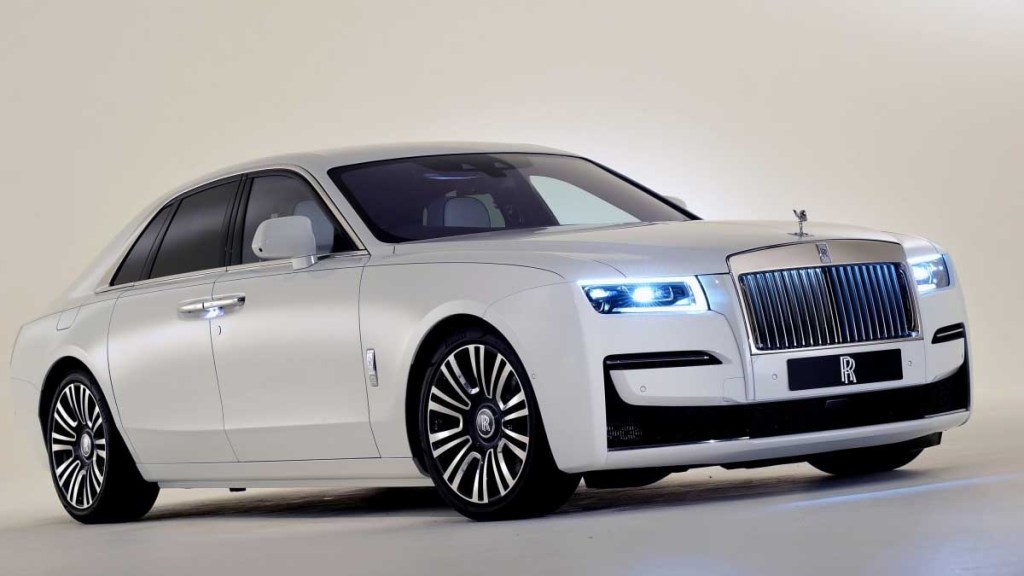 Per look at the cards owned by Adedeji Adeleke, you can see that Davido's father is very rich. The 2017 bentley Mulsanne costs about $350,000 while the Rolls Royce Phantom costs $450,000.
Adedeji Adeleke Private Jet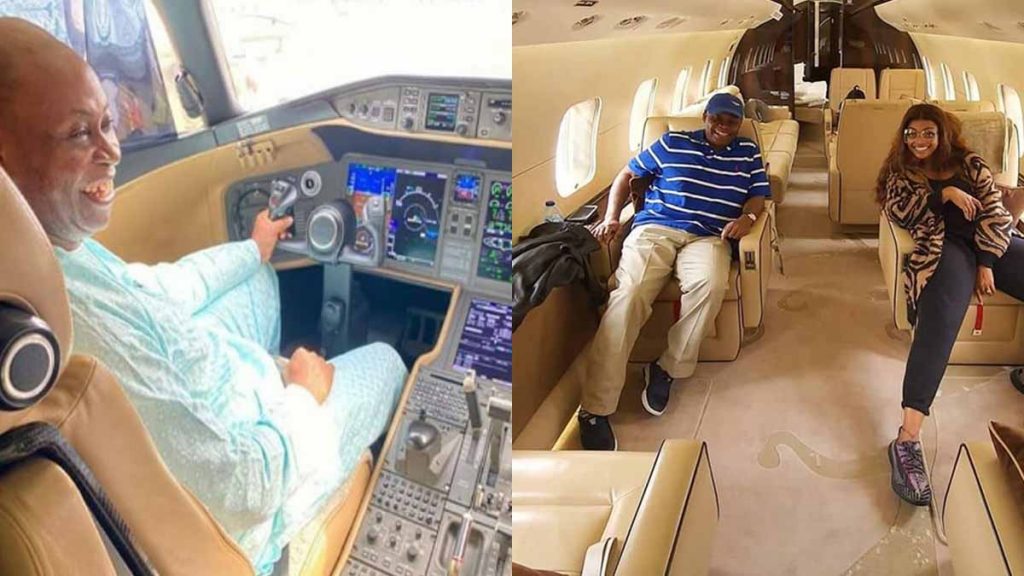 Adedeji Adeleke Private owns a Private Jet — he has been using for his tours. The Private jet costs a price of $62 million (N23, 822, 260,000).

Summary
Adedeji Adeleke is a Christian of the Seventh-Day Adventist faith and a widower, he is blessed with five children – two girls and three boys. His hobbies are playing lawn tennis, reading, writing, and traveling.
Source: Nigeria Insider