Welcome to Nigeria Insider — a platform that brings you the latest updates in Nigeria entirely. From entertainment news, Businesses in Nigeria, Telcos in Nigeria, Celebrities Net Worth, Farming, Technology and more.
What Is Tax Identification Number?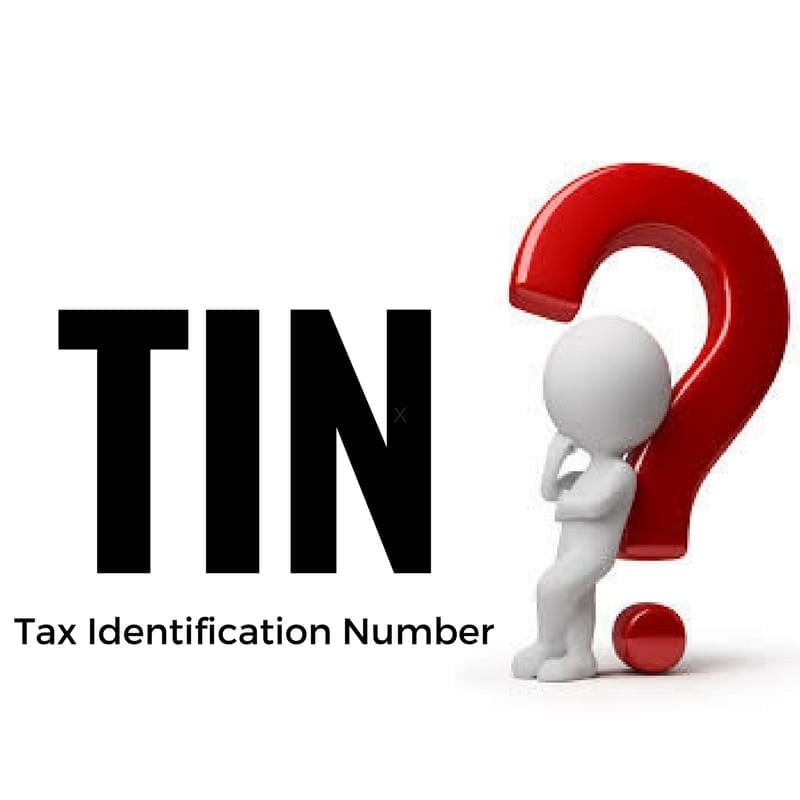 Tax Identification is a unique Identification Number that is issued to taxpayers for official transactions. If you reside in Nigeria, TIN is not only used for paying taxes. Tax Identification Number can also be used for other purposes such as importing of goods and business registration or land registration.
Who Is Eligible To Apply For Tax Identification Number In Nigeria?
According to Federal Inland Revenue Service (FIRS), these are the people that are required to register for Tax Identification Number in Nigeria.
Anyone that wishes to clear goods from the port

Wishes to register a business/company

Requires a Tax Clearance Certificate

Wishes to register a title or land document

Anyone that earns taxable income in Nigeria
Uses of TIN Number in Nigeria.
These are the uses of Tax Identification Number in Nigeria – so you know the importance of it.
Tax Identification Number is highly demanded for its numerous uses in Nigeria – for completing transactions. These are some of the services why you would be needing a TIN in Nigeria:
Register for

To obtain a Certificate to start business in Nigeria

To obtain a business permit in Nigeria

To obtain a Tax Clearance Certificate from the Federal Inland Revenue Service.

A Tax Identification Number (TIN) is a nine-digit number that is used as a tracking number by the Federal Inland Revenue Service (FIRS) and is required information on all tax returns filed with the FIRS.
If you are willing to obtain your TIN Number, there are some procedures you will have to follow and adhere to — according to Joint Tax Board (JTB) in Nigeria.
In our today's article, I shall teach you how to apply for TIN online in Nigeria.
Requirements For Tax Identification Number (TIN) in Nigeria.
Individuals
You are required to provide the details below if you are individual yet to apply for a TIN online.
A TIN application form that has been dully completed

A valid identification document which shall be used for verification. These documents might be a National Identity Card, National Driver's License, Staff Identity Card or Nigerian international passport.
Company
If you are a company willing to apply for a TIN online, you will have to provide the following as requirements.
A completed TIN application form

Business name registration certificate (For Enterprise or Business) or Certificate of incorporation (for Companies) showing the registration number

Documents with business starting date, current address of the business and the principal location of the business.
How To Register For Tax Identification Number Online In Nigeria
A Nigerian in need of a Tax Identification Number can apply online with the steps to follow here – to obtain your TIN at any tax office near you.
According to the information released from the Joint Tax Board portal, Nigerians are assigned with a TIN based on their BVN (Bank Verification Number) or NNI (National Identity Number).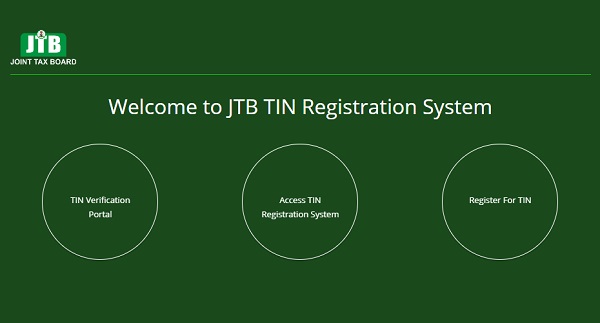 This means, before you will apply for a TIN in Nigeria, you will first of all need a Bank Verification Number (BVN) or National Identity Number (NIN).
You can click on the link here to register for your TIN online
When filling the application form for your TIN in Nigeria, it is always mandatory to:
Fill any section on the form that is marked by an asterisks (*) symbol

Provide a registered mobile phone number (11 digits)

Not exceed 200 word characters that include symbols and letters when filling your name and address

Provide a valid email address
How Much Will It Cost To Apply for TIN in Nigeria
The Federal Inland Revenue Service has made the TIN totally free for anyone who is applying. That is, there is no fee attached when applying for TIN online in Nigeria.
How To Request TIN Online In Nigeria
The TIN should not exceed 48 hours after submitting your application online for TIN. If you are doubting how long it will take to obtain your Tax Identification Number, then you can make a request for it and get it delivered to you.
To make a request for your TIN online in Nigeria, you can check here: https://tin.jtb.gov.ng
This is how easier it is – to apply for a Tax Identification Number (TIN) online in Nigeria.
Nigeria Insider is on the mission to promote anything entirely in Nigeria, and you are a reason why we write. You can kindly share this post with friends and loved ones, and also do subscribe to our push notification feeds.
Source: Nigeria Insider