Welcome to Nigeria Insider, as a platform that tries to discover anything entirely Nigeria, and keep you updated on the best information you need for your everyday activities in Nigeria. Nigeria Insider also serves as an entertainment website in Nigeria with latest Nigeria entertainment news online.
In today's article, I will like to write for you about Rema Biography, Awards, Net Worth, And Cars In 2021 and everything you may need to know about this popular Nigeria musician.
Rema Biography
Divine Ikubor was born 1 May 2000, known professionally as Rema, a Nigerian singer, songwriter and rapper. With his passion and desire for music, Rema signed a record deal with Jonzing World, a subsidiary of Mavin Records in 2019. Rema rose to prominence with the release of the song "Iron Man", which appeared on Barack Obama's 2019 summer playlist.
Rema  Early Life
With regard to the early life of Rema, he's from a Christian family and a true believer. Divine Ikubor was born into a Christian family in Benin City, Edo State. Rema grew up singing and rapping while in secondary school. He attained his primary and secondary school education in Edo State.
Rema Career & Education Life
Rema completed both his primary and secondary school education and obtained both his First School Leaving Certificate and West African Senior High School Certificate.
Rema Music Life
In December 2018, popular singer, Reekado Banks left Mavin Records. Rema was then added to the well-respected label. This proves that Rema was used to replace Reekado Banks at Marvin Records. Mavin records can boast of many other popular acts such as Tiwa Savage (who would later leave), Korede Bello, Dija, Dr. Sid, D'Prince, Poe, Johnny Drille. Having Rema on the list was indeed a big feat. D'Prince described Rema has a Craftman whose work needed to be heard by the whole world. Rema was discovered by D'Prince and wrote songs for the record for a while until D'Prince introduced the young boy to his brother, Don Jazzy. On the 22nd of 22, 2019, Rema was announced as the latest addition to Mavin Records where he was referred to as the future of Afrobeats. Although, fingers are crossed, considering that it's too early to be sure how far he can go since he is new into the industry and is a young talent. After Rema signed a record deal with Jonzing World, in 2019, he released his debut EP Rema.
As is expected of Marvins record, the record label promoted Rema's music well and the song peaked at number 1 on Apple Music Nigeria. According to the words by mouth from Don Jazzy, Marvin Records boss; "Rema is a formidable young artist. With his skill and versatility, he has a unique place in the future of Afro beats. At the same time, we are excited to launch our first imprint deal with Jonzing World".
Rema Songs
These are the number of songs released by the popular musician, Rema.
EPs
Rema (2019)

Rema Freestyle (2019)

Bad Commando (2019)

Rema Remix (2020)
Singles
"Starboy" (featuring Alpha P) (2017)

"Mercy"(featuring Alpha P) (2017)

"Iron Man" (2019)

"Why" (2019)

"Dumebi" (2019)

"Corny" (2019)

"Boulevard" (2019)

"American Love" (2019)

"Spiderman" (2019)

"Trap Out The Submarine" (2019)

"Bad Commando" (2019)

"Lady" (2019)

"Rewind" (2019)

"Spaceship Jocelyn" (2019)

"Dumebi Remix" (featuring Becky G) (2020)

"Beamer (Bad Boys)" (2020)

"Rainbow" (2020)

"Fame" (2020)

"Ginger Me" (2020)

"Alien" (2020)

"Woman" (2020)

"Peace Of Mind" (2020)
Rema Awards
On 19 October 2019, Rema won Next Rated and was nominated for Viewer's Choice at the 13th edition of The Headies. On 12 January 2020, he received the Soundcity MVP for best new artist. On 15 June 2020, Rema was nominated as Best Viewers Choice: International Act on the 2020 BET Awards. He was nominated on the awards alongside Burna Boy and Wizkid, they were the only Nigerian Artistes nominated for the awards edition of 2020.
Rema Net worth 2021
Rema is one of the richest artist in Nigeria with an estimate net worth of $500,000 as of 2021.
It is estimated that Rema net worth in Niara is ₦40 million in Nigeria.
Rema Cars in 2021
Rema after making it in the music era, bought numerous flashy and nice cars and these are his cars below.
BMW Beamer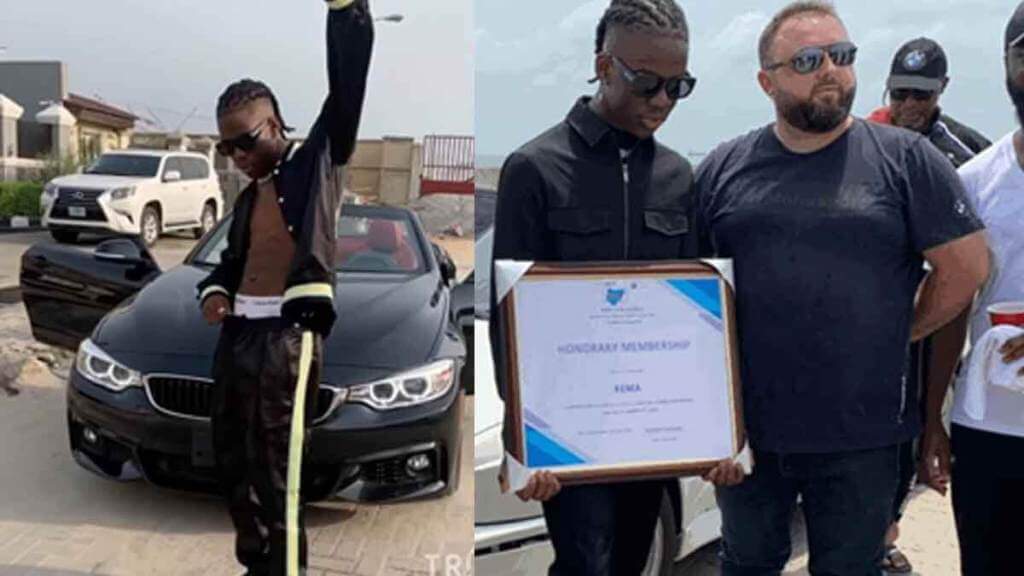 The Nigerian musician, Rema received the Honorary Membership Award from the BMW Club of Nigeria for his commitment and promotion of the brand in his recent hit single, "Beamer" (Bad Boys). Rema was received by the members of the BMW club at Eko Atlantic in Lagos where they bonded over races and drifts with Rema and he got to experience the famous "Thanos", a BMW M4 which he called Godzilla after getting a taste of the beast ride steered by the Club's new Vice President, Theo Samouris.
GAC SUV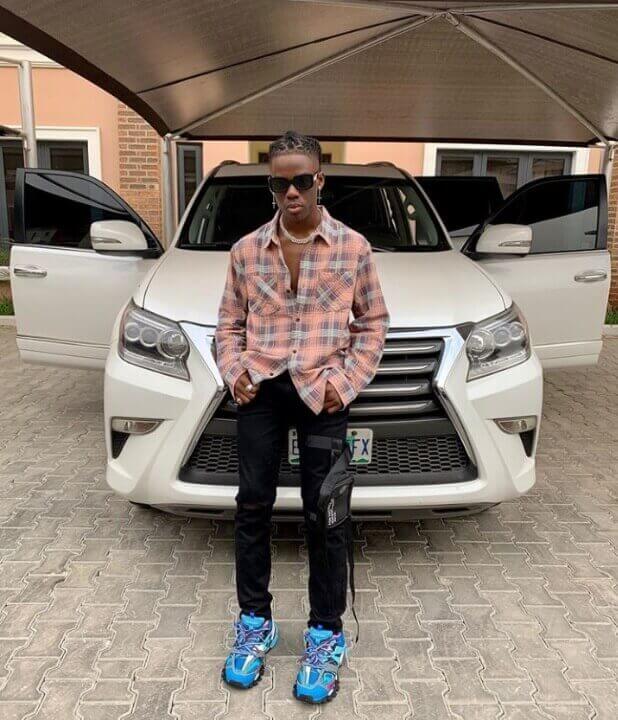 Rema got this flashy and nice SUV car from winning the next rated awards at the 2019 Headies.
2010 Lexus Rx 350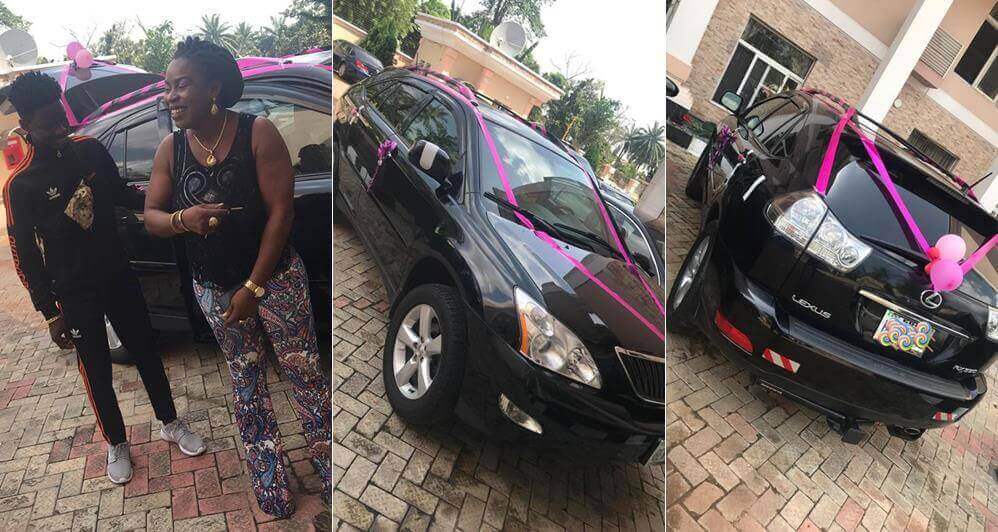 The 2010 Lexus Rx 350 is the car Rema gifted to his mom in 2017 at the age of 17 — before his fame and accolades.
Rema's Relationship Status
Rema is single and not in a relationship. He went out ith a beatiful Nigerian lady called Nimmie, who later breaked silence clearly that she is single but not dating Rema — although Rema is a romantic person.
Rema Contact Details
Facebook – facebook.com/heisrema
Instagram – @heisrema
Twitter – @heisrema
YouTube – RemaOfficial
Phone Number (Bookings) –  +233 (0) 8069435763
Email – [email protected]
Frequently Asked Questions About Rema Net worth 2021
What Is Rema Net Worth 2021?
Rema Net Worth is estimated at $1 million dollar as of 2021
What Is Rema's Real Name?
Rema's real name is Divine Ikubor
What Is Rema Age 20 years?
Rema's real age is 20 years as of 2020 and will be 21 years old from May 2021.
What Is Rema Phone Number?
Rema's phone number is +234 (0) 8069435763.
In summary, Divine Ikubor known as Rema is a Nigerian singer, rapper and songwriter who was born in Edo State in Nigeria into a Christian family and has a net worth of $500,000 in 2021.
Thank you for reading our today's information from Nigeria Insider — as an entertainment website in Nigeria.