Although, being a religious leaders or spiritual leader is a sacred and divine service to God as well as humanity, yet it turns out to be a life changing, and lucrative profession asides the spiritual duties.
General Overseers of famous congregations or churches in Nigeria as as one of the most stinking rich people asides politicians, business moguls, and celebrities. Traditionally, a spiritual calling from God the Almighty is seen as the beginning of a saintly lifestyle, abandonment of the "roots of all evils", as well as abstinence of worldly temptations that could lead to Hell. But in contemporary times like this, a spiritual calling is now regarded as a cash minting sector. Some people see the wealthy G.Os as religiously corrupt, taking from the church, while some see it as a blessing from God to compensate them of their religious service. They are tagged by the latter as "spiritual business men "or "religious business men".
However, their primary aim is to spiritually lead their congregation. With this spiritual duties, many or most of them have acquired a huge fortune of luxury houses, cars, clothes, and a fat bank account.
In our today's article, I would provide you with the list of the richest pastors in Nigeria and their net worth in this 2021 below.
10. Pastor Lazarus Muoka (Net Worth: $3 million)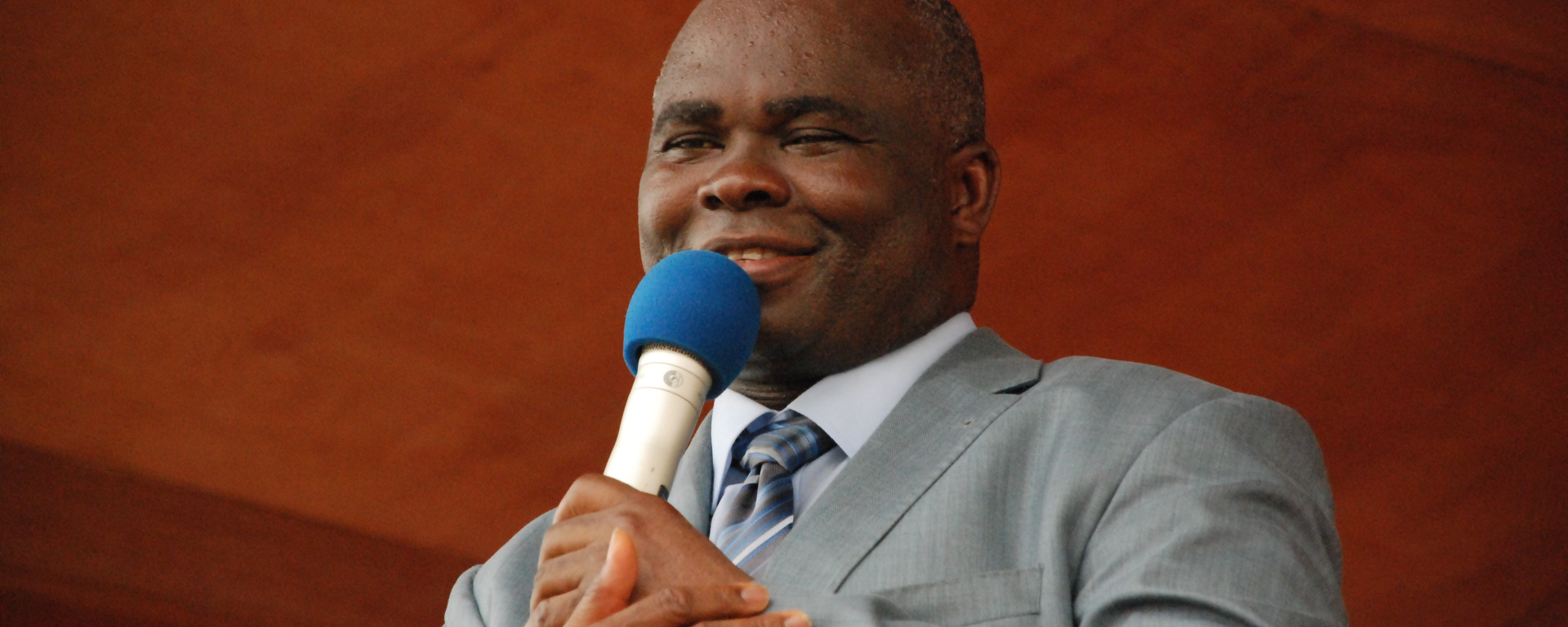 This spiritual man is known as the founder and general overseer of the Lord's Chosen Charismatic Revival Movement. With a whopping net worth of $3 million, his church as a church of renaissance which delivers people from the chains of darkness into the world of light.
Reverend Muoka was born in Mgbidi, Imo State into a Catholic family. After his education, he moved to Lagos to start his business. Shortly after, he received his Divine Appointment from the Almighty God and established the Lord's Chosen Charismatic Revival Movement.
Reverend Muoka has also authored many Christian books to motivate the lives of many Christians across the globe.
9. Bishop Mike Okonkwo (Net Worth: $3 million)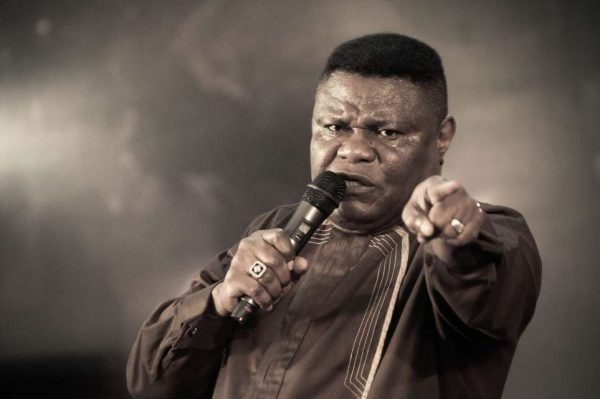 Bishop Okonkwo features on this exclusive list as one of the richest pastors in Nigeria. He is the founder and General Overseer of The Redeemed Evangelical Mission, (TREM). With a net worth of $3million, he established TREM in 1981. Prior to his Divine Appointment from God, he worked as a banker for the African Continental Bank, and also served pastoral duties at the United Church of Christ until 1980. In 1981, he established his own ministry known today as  The Redeemed Evangelical Mission, TREM.
Reports has it that he once confessed that he used curses to threaten members of his congregation, hence, forcing his members to pay tithes.
8. Pastor Olugbenga Oso (Net Worth: $3.5 million)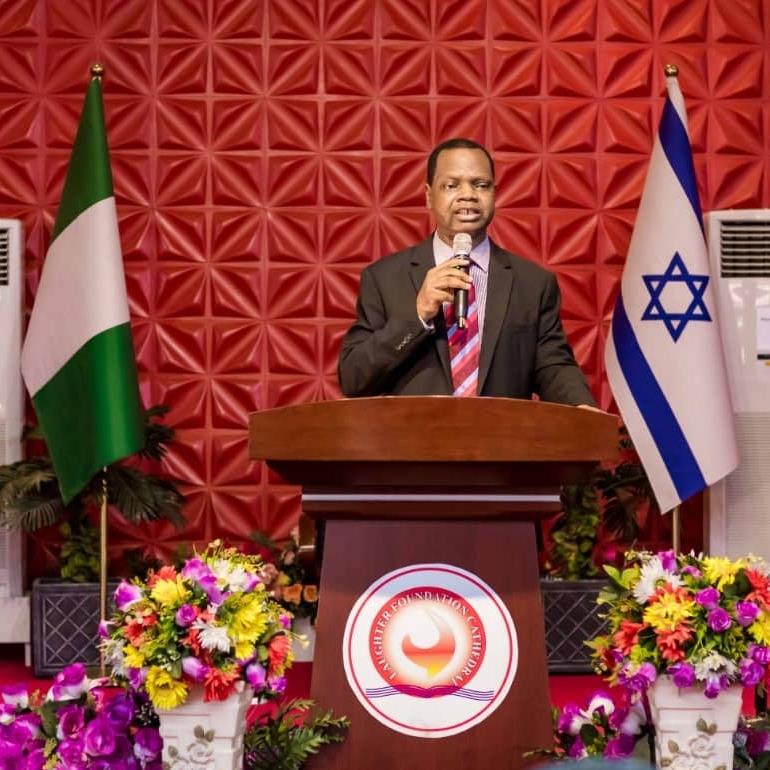 Pastor Gbenga Oso is the GO of Laughter Founder. His church is known to have blessed barren couples in search for the fruit of the womb. His is widely known as the father of a million babies. Prior to his divine appointment from God in 1997, he used to minister at the Gospel Faith Mission International. He said that he received a direct message from God to establish his own ministry. As a man of God, he's worth $3.5 million.
7. Pastor Chris Okotie (Net Worth: $12 million)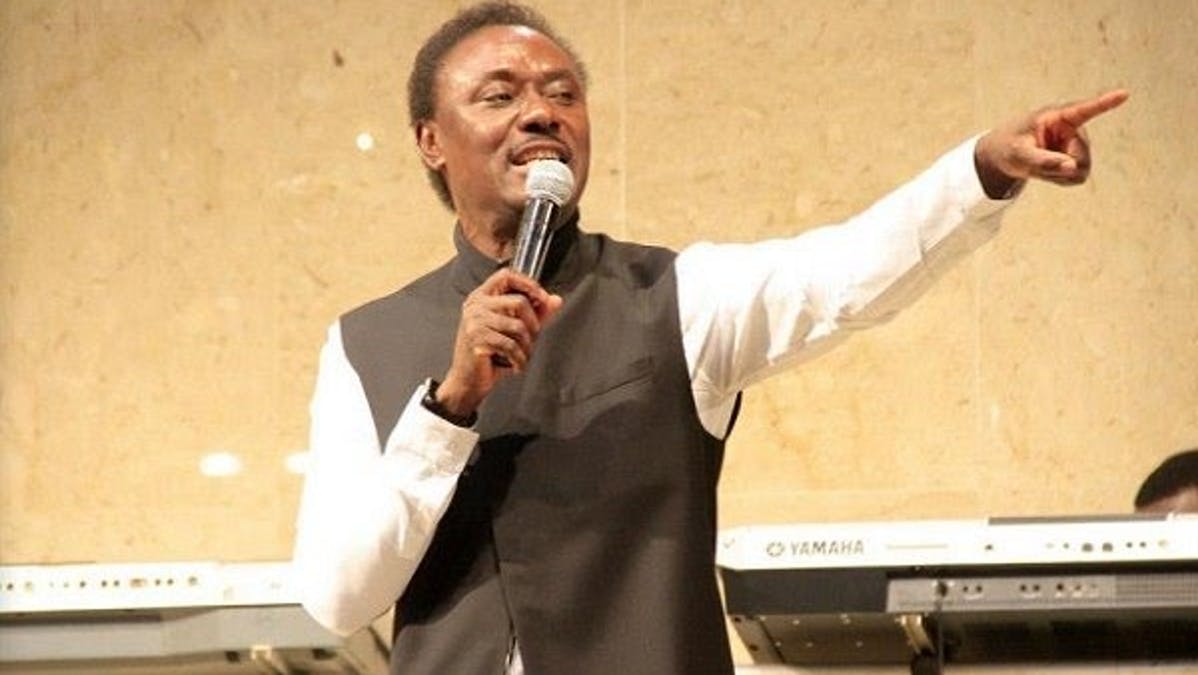 Once a talented pop musician in the 1980s, Pastor Okotie began ministering after he established Household of God Church when he decided to repent and turn back to God in the 1980s. He then became widely known as Pastor Chris Okotie. With a huge net worth of $12 million, he has succeeded in gaining many followers which includes celebrities and politicians.
6. Pastor Ayodele Oritsejafor (Net Worth: $ 15 million)
After his divine appointment from the Lord, Pastor Ayo Oritsejafor established World of Life Bible Church in Warri, Delta State.  With a net worth of $ 15 million, Pastor Oritsejafor has featured on this list among the richest pastors in Nigeria. He is the owner of a private jet, a fleet of luxurious cars, and real estate. In 2005, he became the president of the Pentecostal Fellowship of Nigeria, (PFN) until 2010 when he was elected president of the Christian Association of Nigeria, (CAN).
5. Pastor Matthew Ashimolowo (Net Worth: $ 20 million)
Pastor Ashimolowo is a renowned pastor who is the lead pastor of Kingsway International Christian Centre, (KICC). Reported to worth over 20 million dollars, Forbes Magazine reports that he's worth between 6-10 million dollars.
Having practiced Islam in the first 20 years of his life, he decided to convert to Christianity at age 20. After some 25 years he established his ministry Kingsway International Christian Centre, KICC. Every year, the church has a revenue of £ 8 million. The Church's assets worth £16.4 million.
Pastor Ashimolowo's wealth consists of luxurious cars, houses, private jets and investments in the real estate.. He was reported to have been in a scandal with his church where he was reported to have used the church finance, a whopping sum of £200,000 to celebrate his birthday.
Pastor Ashimolowo, like other men of God has claimed to use his wealth on philanthropic activities.
4. Prophet Temitope Babatunde Joshua (Net Worth: $25 million)
Widely known as Prophet T.B Joshua, he is one of the few most famous pastors in Nigeria. With his huge 25 million dollars net worth, he is the founder and General Overseer of the Synagogue Church of all Nations, (SCOAN) which was established in 1987. Since its establishment in 1987, it has grown into a huge congregation and has several branches in several countries outside Nigeria which includes Ghana, South Africa, Isreal, Greece, the USA, and the United Kingdom.
Prophet TB Joshua is popularised by his unique characteristics of ministering by healing miracles which he uses to heal people with illnesses such as HIV/AIDS, cancer, and other incurable diseases. These miraculous activities are usually aired on Emmanuel TV and his one million follower YouTube channel. Apart from his net worth, his YouTube Ads Revenue, revenue from his private TV channel and donations from his thousands of followers is taking him huge amounts of money regularly.
3. Pastor Enoch Adejare Adeboye (Net Worth: $39 million)
Pastor E.A Adeboye is one of the most popular pastors in Nigeria, Africa and the World. He has been the General Overseer of the Redeemed Christian Church of God, RCCG since 1981. Popularly called Daddy G.O by his members, RCCG grew to be one of the biggest churches in Nigeria and Africa under his leadership. The RCCG is known to have branches in over 192 nations across the globe and over 14,000 branches alone on Nigeria. The church is so popular that you can find an RCCG church right on your street. This is an accomplishment of the statement he made on the media saying that he would be a church five minutes away from every home in the world. Having so much branches which makes up such a large church and congregation across the globe, Pastor Adeboye's wealth grew from the church, he's currently worth over 39 million dollars, including a fleet of luxurious cars, world class private jets. The RCCG also owns The Redeemers University, a private university owned by the Church.
2. Pastor Chris Oyakhilome ( Net Worth: $70 million)
Widely known as the "prosperity preacher", he often encourages his congregation to pray and use some of their earnings to sow a seed of prosperity by contributing to the church. Pastor Chris is the president of the Believer's World Fellowship and the Christ Embassy Church. His style of spiritualism is seen as sophisticated. He also authored many books, runs an international school of ministry in the US, UK, Ghana, South Africa and Nigeria. His philanthropic and spiritual activities includes healing the sick, empowering people and eradicating poverty out of people's lives.
1 Bishop David Oyedepo (Net Worth: $180 million)
With a huge net worth is a hundred and eighty million dollars, he is arguably the richest pastor in Nigeria which makes him featured as number one on this list. Bishop Oyedepo is the founder of the Living Faith World Outreach Ministry, also known as Winner's Chapel.
Being the richest pastor in Nigeria, he owns Dominion Publishing House, Covenant University which is arguably the best university in Nigeria, Landmark University, and Faith Academy. The headquarters of the church Living Faith is located at Otta, Ogun State. That place is known as "Winner's". The Faith Tabernacle which is known as the church's auditorium is reported by the Guinness World's Record as the largest church auditorium in the world with about 50,000 seats.
Bishop Oyedepo himself owns a fleet of cars, luxurious houses, private jets, large estates across the country, and other expensive assets. Winner's Chapel has branches all over the cities of Nigeria, 45 countries of Africa, the United States and the United Kingdom.