Welcome to Nigeria's online portal, Nigeria Insider — with your everyday article covering anything entirely Nigeria as a nation.
In today's article, I will like to give you summary of net worth of Yvonne Okoro in 2021 and everything you may need to know about the super star Television personality.
A lot of celebrities and their net worth are being written here, and you can check out for Celebrities and their net worth 2021 here.
Yvonne Okoro is one the actresses that has contributed massively to both Nigerian and Ghanaian Movie Industries through her amazing performance in her roles and we shall give you a look into Yvonne Okoro's net worth: Source of income, assets, family, endorsement deals and more.
Who Is Yvonne Okoro?
Chinyere Yvonne Okoro was born on November 6, 1984 in Accra, Ghana to a Nigerian father and a Ghanaian mother.
Yvonne Okoro is a true Africa and is a mixed of lineage — who comes from a verly large family, of which she is the first child of her mother and the fifth of all her siblings.
Yvonne Okoro Education and Career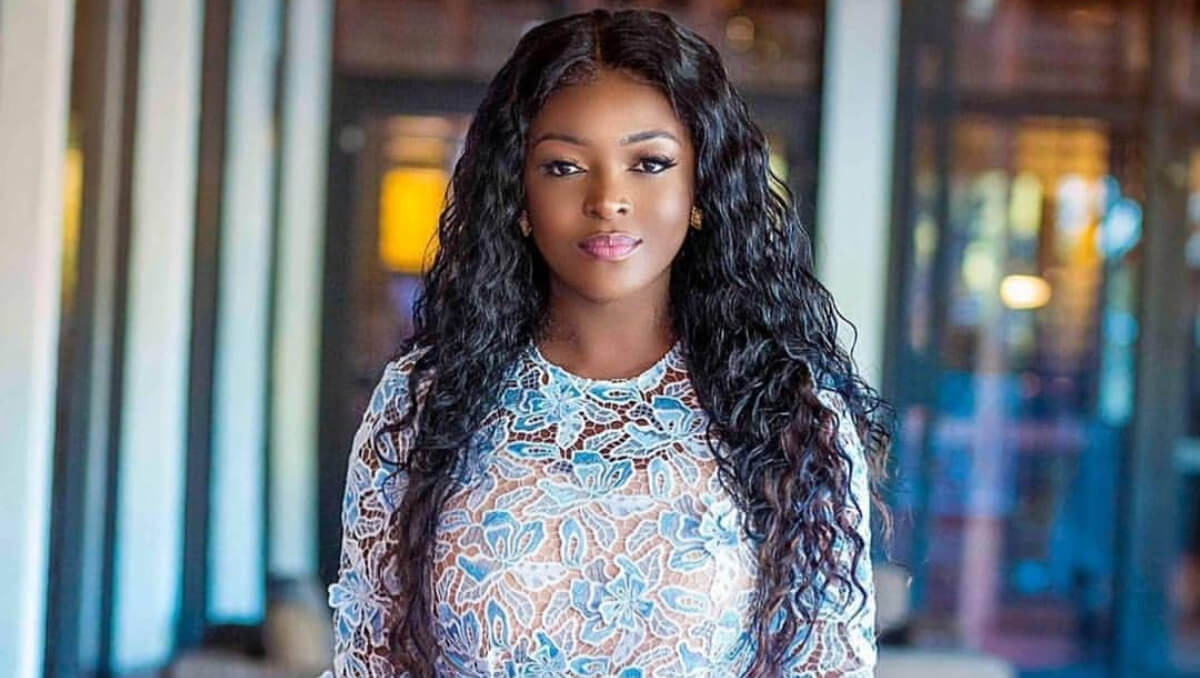 Yvonne Okoro attended Achimota Preparatory School In Accra, Ghana — for her elementary school. She continued to Lincoln Community School in Accra and obtained her first school leaving certificate.
After primary school education, Yvonne Okoro proceeded further to Faith Montessori School in Accra, Ghana for her secondary school education.
After completing her secondary school education, Yvonne Okoro attended Mfanstiman Girls Senior High School in Accra, Ghana — where she obtained her West African Senior School Certificate (WASSCE)
After obtaining West African Senior School Certificate from Mfanstiman Girls Senior High School in Accra, Yvonne Okoro proceeded to University of Ghana and obtained her Bachelor's Degree in English and Linguistics.
After obtaining Bachelor's Degree from University Of Ghana, Yvonne Okoro further went to University De-Nantes in France to study Press Civilization, Drama and Marketing.
Yvonne Okoro had passion and showed interest for acting and made the desire to become an actress.
Yvonne Okoro Acting and Production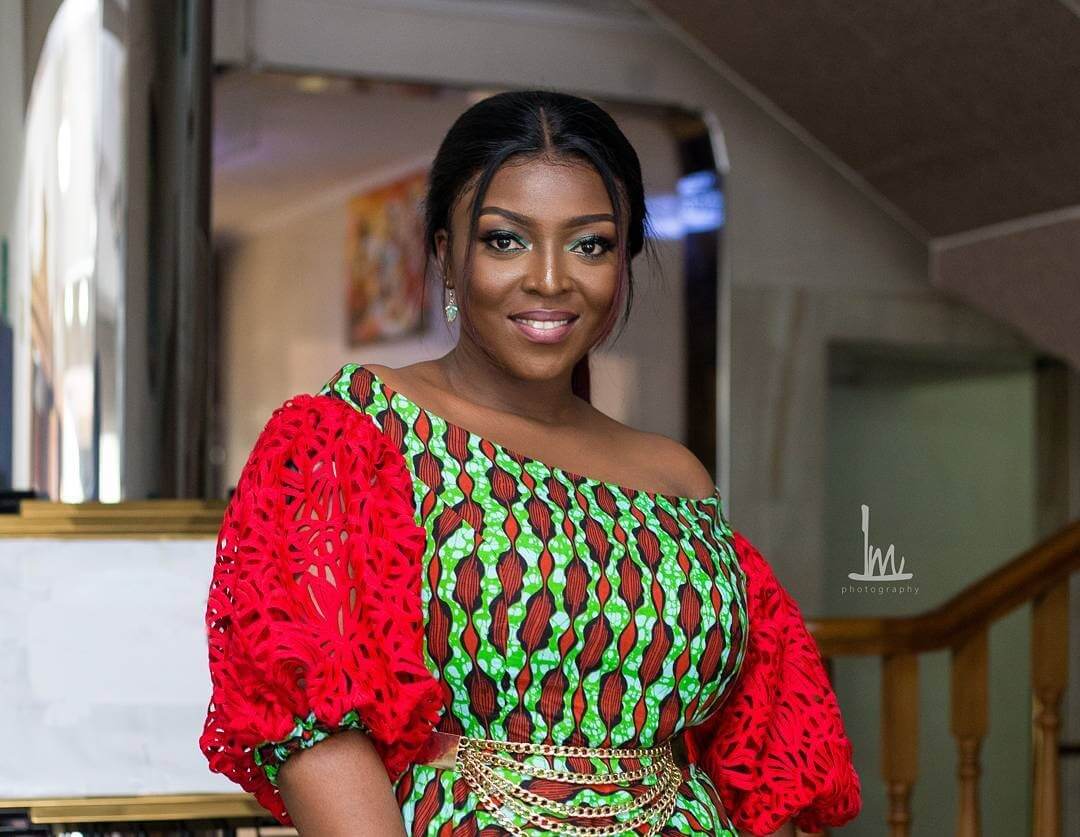 In 2002, Yvonne Okoro joined the Ghanaian movie industry (Ghallywood) and acted in her movie "Sticking to the Promise" a movie produced by Theo Akatugba. In 2010, she received the Best Actress Award at the Ghana Movie Awards and four awards at the African Magic Viewers Choice Awards.
Yvonne Okoro is known to be a famous Ghanaian actress, model, television personality and a philanthropist who has made great impact in the movie industry of Ghana.
Yvonne Okoro Husband and Children
She is such a role model to upcoming West African actresses. However, Yvonne isn't yet married and we are yet to confirm whether she has a child or not.
Yvonne Okoro Net Worth in 2021
The net worth for Yvonne Okoro is estimated at $600,000.
Yvonne Okoro Businesses and Source Of Income
She made it known to Accra based radio Peace FM that she owns her own company Desamour Company Limited. As well as other transport business.
Yvonne Okoro is a model and very popular on social media.
Yvonne Okoro Endorsement Deals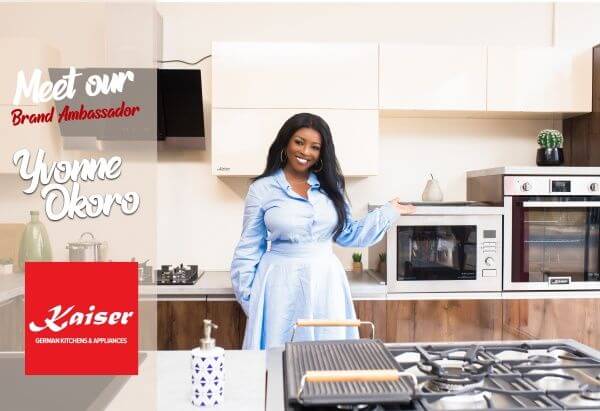 Yvonne Okoro got her first endorsement deal and selected by healthcare products and consumer goods PZ Cussons Ghana LTD as the company's new face in 2013. She later got another ambassadorial deal from Kaiser Kitchen & Appliances Ghana in 2020.
PZ Cussons Ghana LTD — 2013

Kaiser German Kitchens & Appliances — 2020
Philanthropy
In 2019, she donated to the Black queens of Ghana ahead of the 2019 WAFA tournament. At the start of 2020, she also donated some items to maternity ward of the Korle bu Teaching Hospital.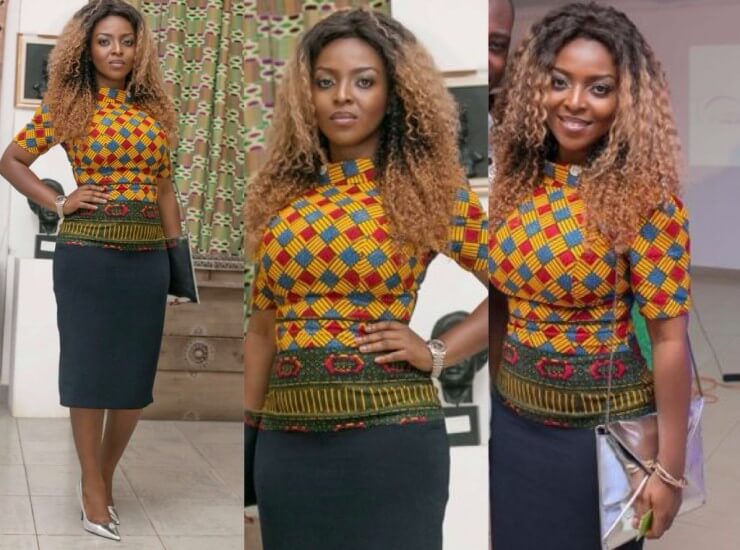 Filmography
Queen Lateefah, Mother's love, Beyonce: The President's Daughter, The Return Of Beyonce, The President's Daughter, Desperate To Survive, The Game, Agony Of Christ, Royal Battle, Queen Of Dreams, 'Le Hotelier' in France, Pool Party, Sticking to the promise, Single Six, Why Marry, Best Friends (Three can play), Blood is Thick, Four Play, Four Play reloaded, Forbidden City, Contract (28th dec. 2012) with Hlomlo dandala, I Broke my Heart, Adams Apples film series (2011–2012), Crime, Ghana Must Go (2016), Rebecca (2016), Like Cotton Twines (2016)
She has acted in more than 150 movies which include Queen Lateefah, Kiss and Tell, The Return of Beyonce, Single and Searching, The President's Daughter.
Awards and Recognition for Yvonne Okoro
Chinyere Yvonne Okoro is a Ghanaian actress who has received Ghaan Movie Awards Best Actress Award in 2010 and was nominated for Africa Movie Academy Awards Best Actress twice in a row in 2011 and 2012 for her movies; Pool Party and Single Six.
Yvonne Okoro has also received four Africa Magic Viewers' Choice Award and was honoured with a Distinguished Achievement Award at the Nigeria Excellence Awards in 2012.
We are glad to provide you with all the information you may need to know about Yvonne Okoro's net worth and biography for 2021.
Nigeria Insider hope to keep you updated, and such is why we urge you to subscribe to our notification feed — to receive our everyday published articles directly on your device.